From our first contact to the repeat business, GET LLC provides solutions to the complex problems our customers face each and every day.

GETting the Job Done
GET, LLC is seen by customers as the most affordable solution with high quality service.  GET, LLC provides through its furniture, energy efficient lighting, structured cabling and aerial lift contracts a high quality solution for potential customers.  GET, LLC will ensure quality workmanship with industry warranties that are some of the finest in the business. GET, LLC believes that the customer's needs drive performance-all efforts are exhausted to ensure quality business to business transactions and reliable advice to advance their respective business efforts.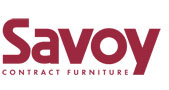 Over Six Decades of Craftsmanship
GET, LLC is a manufactures' representative of Savoy Contract Furniture.  The Pennsylvania-based Savoy has spent the last six decades devoted to crafting the highest quality furniture.  While the company's initial products were residential in nature, Savoy quickly evolved to provide quality contract furniture.  Savoy offers a wide line of standard designed residence hall case goods, lounge furnishings, dining/conference tables and chairs.  Savoy also develops products to satisfy the special needs of the college or university, on which Savoy offers GSA pricing for these entities. Additionally, Savoy offer a large variety of finishes, laminates, and fabric colors which accommodate innovative decorating and design schemes.  On behalf of Savoy in Guam, GET, LLC can assist customers through the specifying, ordering, scheduling and delivery process.

Top Return on Investment on Energy Savings
GET, LLC also represents Independence LED Lighting.  Independence LED Lighting is a US manufacturer of industry leading 'Linear' LED products.  GET will focus only on the industrial and commercial products in the Guam market. The Company's signature EAGLE LED TUBE System is comprised of a full line of Fluorescent Replacement Products as well as a portfolio of Multi-Tube Fixture Options. Over the summer of 2010, INDEPENDENCE LED brought its manufacturing from China to Boyertown, Pennsylvania. The LED Tubes are Classified by Underwriters Laboratories (UL) and meet the Buy America standards of the American Recovery and Reinvestment Act (ARRA).  GET, LLC can provide specialty lighting solutions for customers including audits, product matching, financing, installation coordination and rebate oversight.

Equipment that helps Build the World's Infrastructure
GET, LLC has been appointed by the Terex Corporation as its authorized distributor for Terex and Genie aerial work platforms, cranes, construction and materials processing equipment and parts in Guam, the Commonwealth of the Northern Mariana Islands, Republic of Palau, Republic of the Marshall Islands and the Federated States of Micronesia. Working directly with the best name in the aerial lift business, GET, LLC utilized the global sales, service and support network of Terex to provide the Guam market with Genie Industry's TZ-50 Trailer-Mounted Articulating Boom-named in 2004 as an Innovative Product Award Winner by Rental Equipment Register (RER).

GET LLC is a Panduit® Business Partner. It is Panduit's mission to strive to ensure that their partnerships positively impact the business of GET, LLC and end-user clients. The 58-year old Tinley Park, Illinois-based Panduit® operates in 112 countries. Since 1955, Panduit® has been known as a global leader in communications and wiring products and has been providing solutions to meet the ever growing needs of the electrical and networking worlds. Panduit® and its partners, including GET, LLC works with customers to overcome business challenges and implement real-world solutions that create a competitive business advantage. Today their product range is continually expanding, and now includes well over 50,000 parts including cable ties, network communications jacks, faceplates, surface raceways, and wire duct. Panduit® offers the broadest range of solutions, from data centers and intelligent buildings to manufacturing operations, to help the end-user build a smarter, unified business foundation.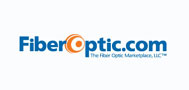 Well positioned to offer fusion splicers, OTDR's, Power Meters, Light Sources and Fiber Optic Cable, GET, LLC is a Authorized Reseller for The Fiber Optic Marketplace LLC®. Since its formation in 1995, The Fiber Optic Marketplace LLC® has become the number one on-line provider of fiber optic products, training and rental solutions. The Breinigsville, Pennsylvania-based Fiber Optic Marketplace, LLC® began as an on-line business–to–business portal for the fiber optic community, and has expanded its business both domestically and internationally. The company's customers include GET, LLC and Fortune 500 companies, telecommunications providers, the military, installers, contractors and educational institutions from across the globe.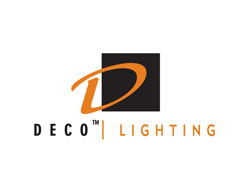 Transforming Tomorrow's Lighting...Today
GET, LLC has been appointed by Deco Lighting as its company's Sales Representative for Guam and Micronesia. The 56 year old Commerce, California company has a well established history of producing many innovative lighting products which have shaped today's lighting industry. Their experience in energy efficient lighting technologies stems from many years of industry renowned research and development, working closely with designers, utilities and associations to develop new lighting products. The mission of Deco Lighting is to be the leading provider of innovative, high quality lighting fixtures and systems to commercial, municipal and utility markets.

Changing the Satellite Communications Industry
GET, LLC is one of three global partners of Range Global Services, LLC (RGS). The Austin, Texas-based telecommunications company was founded in 2012 and is a world-wide provider of Iridium Satellite phone communication services. RGS also offers docking stations, fixed site, Wi-Fi and emergency communications services. Iridium's short burst data (SBD) transceiver, incorporated into an increasing number of applications, provides data connections to every corner of the earth, transferring location information, weather reports, email, or any other data requiring a reliable, global, two-way connection. As a Range Global Services Partner, GET, LLC provides access to all of RGS wide variety of state of the art satellite phone, Push-to-Talk and data service packages.​